Do you believe in that silly thing called magic? Do you? Well guess what- if you are an evolutionist, then you do!
Magic is very, very silly thing. It is the act of, say, turning something into another or something like that. Now what does that sound like? Evolution.
Evolution is some lie made up by a man with a beard named Charles Darwin. In his famous book, On the Origin of Species by Means of Natural Selection or the Preservation of Favoured Races in the Struggle for Life (you might just want to catch your breath here), Darwin states that every living thing on Planet Earth came- FROM NOTHING. Er……………..
He says that we humans came from chimps. Yeah, chimps.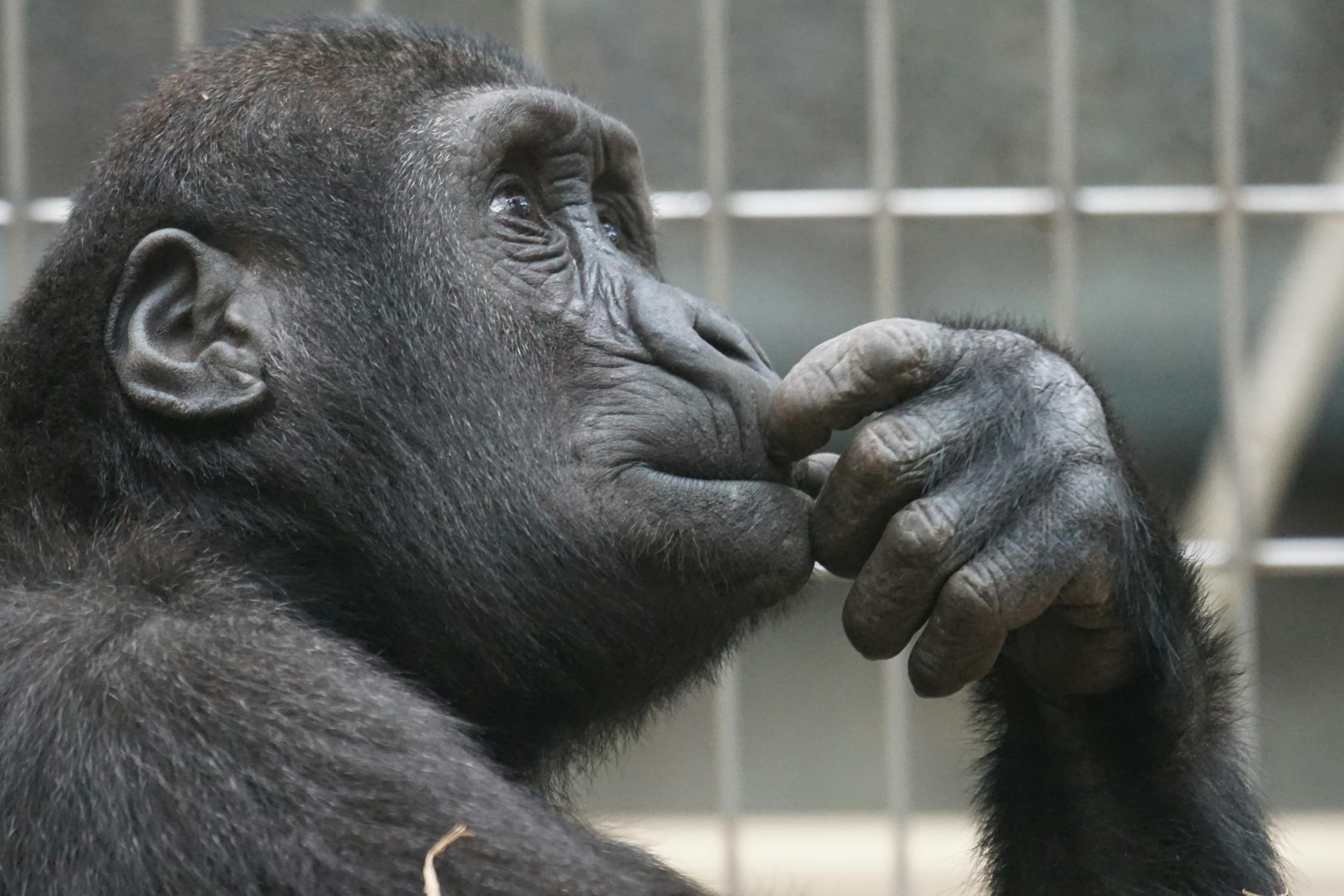 Now, do you evolutionists want some solid, scientific evidence for God? Do you?
THEN I'LL GIVE YOU SOME!!!
To make proteins, you must have amino acids. These are organic compounds are what make up you. They merge together to make proteins, which in turn make cells, which make organs and so on. Out of all the over 300 types of amino acids, only 20 can be used in life. 20. Just 20. Second, each type of amino acid molecule comes in two shapes commonly referred to as left-handed and right-handed forms. Only left-handed amino acids are used in biological proteins. Third, the various left-handed amino acids must bond in the correct order or the protein will not function properly. So, we now have a HUGE problem- if even one of the amino acids are not bonded in the correct order, then the entire protein will not work. Now think about this same thing, amino acids needing to bond together, needing to happen millions and millions of times in a cell? If the proteins don't work, then the cell won't work. Now just one cell not working isn't much- however, just think about the billions of cells in the human body? To get a small protein of 100 left-handed amino acids from an equal mixture of left- and right-handed amino acids, the probability would then be 1030 or 1 followed by 30 zeros (1,000,000,000,000,000,000,000,000,000,000). WHAAA?????? It's the same with wanting to get 100 heads on a coin in a row- to get that, you'd have to flip it Over 300 million times a second for over one quadrillion years! Whaaaaoooo! Now that is IMPOSSABLE for a human being.
Now, after reading that, let's move on to the complexity of the human body. The human eye is probley one of the most complex parts of it. Charles Darwin, in his book On the Origin of Species by Means of Natural Selection or the Preservation of Favoured Races in the Struggle for Life, said, "To suppose that the eye with all its inimitable contrivances for adjusting the focus to different distances, for admitting different amounts of light, and for the correction of spherical and chromatic aberration, could have been formed by natural selection, seems, I confess, absurd in the highest degree…" Yes, the "founder" of the lie of evolution himself admitted that the thought that the eye came about by random chance is "absurd". It has over 2000 working parts! And they all need to work in perfect order for your eye to work! Now let's move on to the brain. The human brain is an amazing creation by God. It is more powerful than ANY computer on Earth (yes, even if that computer has a Intel core i7, 16GB of ram and a 512GB SSD). Now, just sit back and "make a video" in your brain. This could be just a simple aerial view of you walking to you jumping out of a plane and skydiving down to Earth. You made those "videos" almost in an instant. It would take a normal computer, even an AI one, to make a video like that in the same time as you did just now. Just think about it- your average man's mobile phone is more powerful than all of the computers combined that sent man to the moon. Your brain is many, many times more powerful than that mobile phone. W.O.W!
Evos say that the entire universe started from one tiny speck of matter, about the size of this -> . Yes, that full stop. They say it exploded and made the universe. Here's a video show just how big it is:
That's all I'm going say at the moment. Surely by now you should of noticed just how wrong evolution is. If you feel the need to contact me, use the contact form at the top of this page, leave a comment or email me at awitnesstojesus@hotmail.com. Or you can DM or tweet me on Twitter.